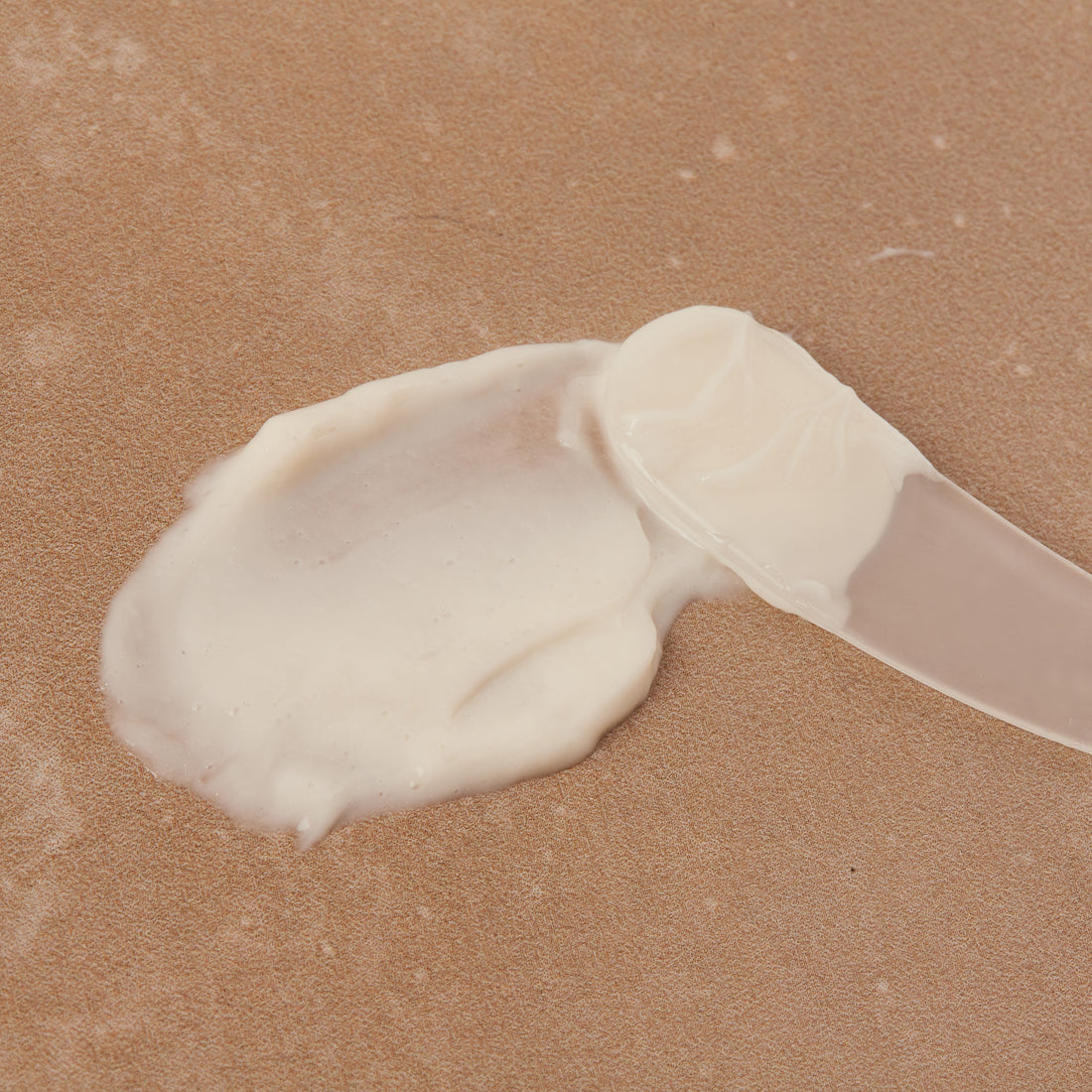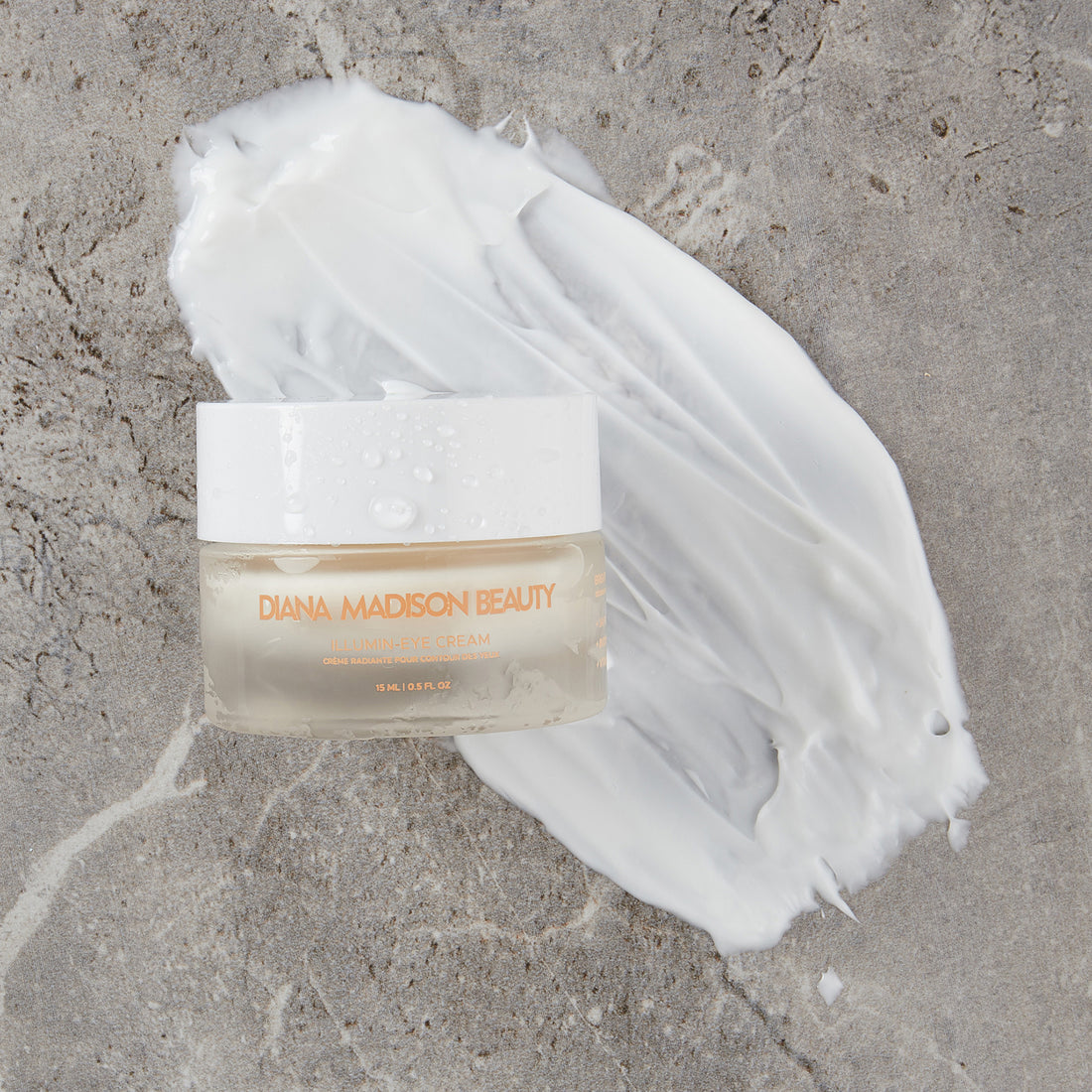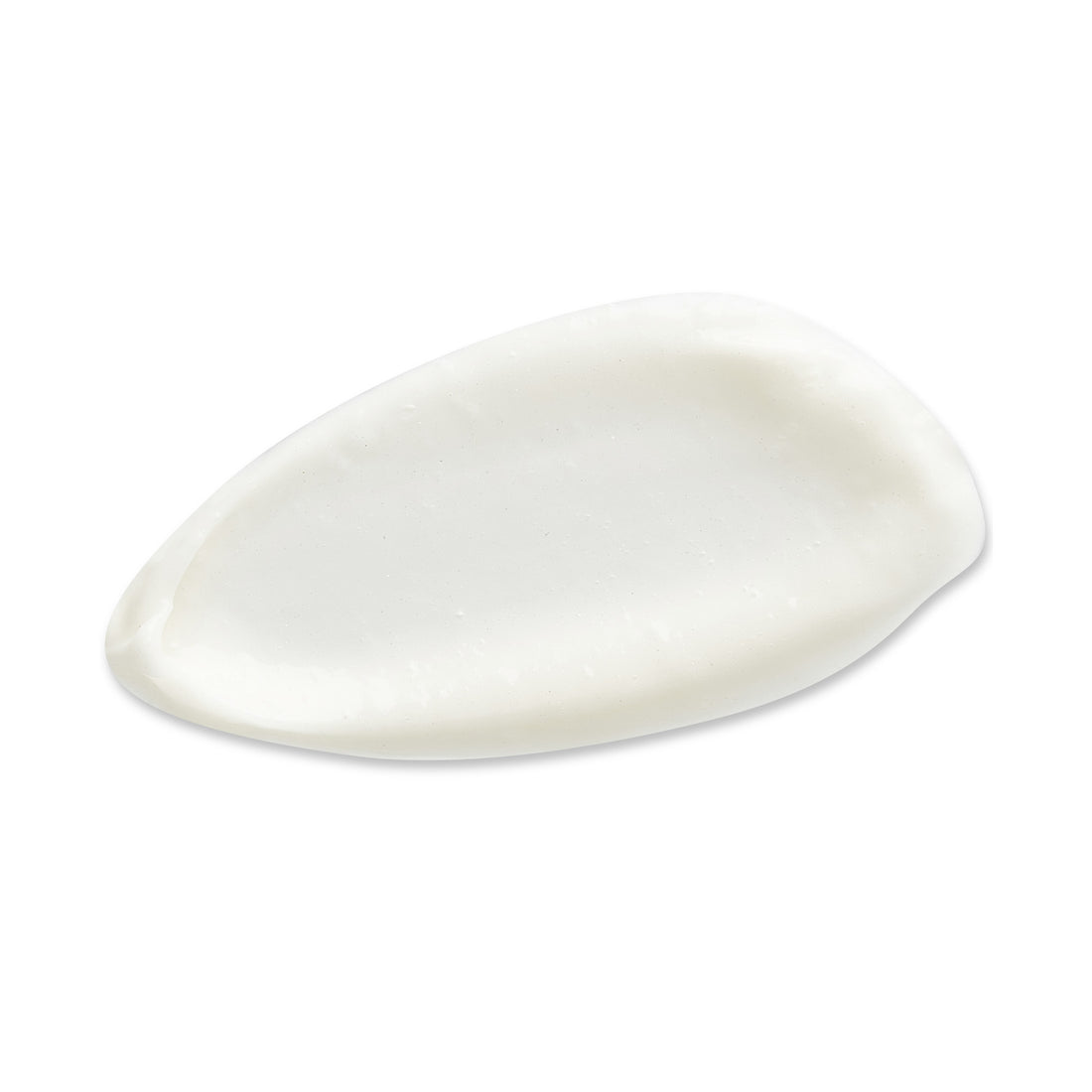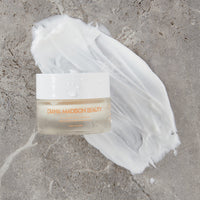 Illumin-EYE Saffron Oil Brightening Eye Cream
A luxurious eye cream enriched with saffron oil and created to nourish the delicate skin around your eyes.
Helps lighten dark circles
Look refreshed and hydrated
Helps soothe puffiness
This eye cream benefits from the natural anti-inflammatory traits of the world's most treasured spice — saffron. Grown in the highlands of Armenia, saffron oil can help smooth texture and brighten under-eye circles, resulting in a refreshed look and glowing skin.

Other stellar ingredients in this formula are chamomile tea extract for its anti-inflammatory properties, hyaluronic acid to help hydrate and plump your skin for a smoother appearance, jojoba oil to help smooth fine lines, and cucumber oil to help protect the skin's barrier and adds elasticity. And the almond oil, Vitamin E, and caffeine complement the other ingredients to help reduce any under-eye puffiness. Plus, buckwheat extract helps moisturize skin.

Brighten, hydrate, and de-puff your eyes with Illumin-EYE Cream.

Gently dab a small amount around the eye area using your finger or spatula. Use morning and night for best results.
Water (Aqua), Caprylic/Capric Triglycerides, Cetearyl Alcohol, Helianthus Annuus (Sunflower) Seed Oil, Cetyl Alcohol, Isoamyl Cocoate, Glycerin, Stearic Acid, Butylene Glycol, Glyceryl Caprylate, Arachidyl Alcohol, Prunus Amygdalus Dulcis (Sweet Almond) Oil, Polyglyceryl-10 Distearate, Decyl Glucoside, Behenyl Alcohol, Simmondsia Chinensis (Jojoba) Seed Oil
Xanthan Gum, Limnanthes Alba (Meadowfoam) Seed Oil, Arachidyl Glucoside, Lauryl Glucoside, Cucumis Sativa (Cucumber) Fruit Extract, Caprylhydroxamic Acid, Citric Acid, Sodium Phytate, Hyaluronic Acid, Caffeine, Tocopherol, Retinol Palmitate, Crocus Sativus (Saffron) Flower Extract, Hydrogenated Vegetable Oil, Polygonum Fagopyrum Seed Extract, Citrus Junus Seed Extract, Carthamus Tinctorious (Safflower) Seed Oil, Tripleuropermum Maritimum Extract
Deep in the highlands of Armenia, women farmers rise before the sun to harvest saffron from their fields of purple Crocus. There's no machine to do this work; collecting the delicate stigmas from the blooms can only be done by hand. Because 75,000 flowers only produce one pound of saffron, it's no wonder this spice is special.

While looking for ingredients to make the perfect eye cream for her own eyes, Diana turned to her Armenian heritage and found these women farmers in the Tavush region. Inspired by their hard work and the stories she grew up with about the healing soil of Armenia, Diana chose their saffron oil to not only lend her support, but also to bring this ingredient to others with sensitive skin, under-eye puffiness, and dark circles.
DIVING DEEP INTO DIANA'S ROOTS
Illumin-Eye Cream is made with saffron oil from Armenia. If you've followed me for a while you know how proud I am of my heritage. Growing up in LA's Little Armenia with my hard-working, Armenian immigrant parents, I heard stories about the fertile soil found in their homeland. So, I knew the ingredient source for the eye cream had to be Armenia. The saffron oil used in this cream is special for its natural anti-aging properties and because it comes from the farms of Armenian women in the Tavush region, where saffron is harvested by hand. When I heard about these women farmers, I felt passionately that their saffron oil was the perfect ingredient for my eye cream. I'm proud to be able to assist the hard work of those women in this small way.