You can add custom HTML / CSS / Javascript or Liquid code right here.
A powerful body oil which rejuvenates, brings the skin's natural glow to the surface, and protects it from environmental damage.

A powerful body oil which rejuvenates, bringing the skin's natural glow to the surface, and protecting it from environmental damage.
Kukui oil's exceptional skin conditioning, emollient, and high penetrating properties results in improvement of the skin's elasticity and suppleness. Plus, it helps in soothing minor skin irritations. This oil contains high concentrations of linoleic acid, alpha-linolenic acid, and Omega 3 and 6.
This unique formulation helps maintain the skin's barrier function while sealing higher moisture levels in the skin without making it greasy. Glowette can also be used to improve sunburns, eczema, windburn, psoriasis, dry skin, scars, stretch marks, acne, and maturing skin.
Moreover, the oil has Vitamin A, E, and C, which are known antioxidants and provide protection against free-radical damage to the skin. This product makes even the dullest and driest skin radiant, smooth, and healthy-looking.
Glowette body polish is an outcome of Diana Madison's search for better and highly effective natural skincare formula. While in Hawaii, she stumbled upon Kukui Oil at a local apothecary and applied the raw oil to her sunburned skin. After thorough research, she developed this product, which she first applied to her before body introducing it to you.
Hawaiians have been using Kukui seed oil for centuries to keep their skin smooth, radiant, and supple. Traditionally, they bathe newborn babies in this magical oil as it protects them from sunburn, salty water, and skin drying. We have brought you the natural goodness of Kukui seed oil in our Glowette body polish.
Caprylic/Capric Triglyceride, Coco-Caprylate, Coconut Alkanes, Coco-Caprylate/Caprate, Caprylyl Glycol, Tocopheryl Acetate (Vitamin E), Triethyl Citrate, Aleurites Moluccanus Seed (Kukui) Oil, Gamma-Undecalactone, Gamma-Nonalactone, Maltol, Vanillin, Tocopherol, Allyl Caproate, Coumarin, Gamma-Octalactone, Heliotropine, lsoamyl Acetate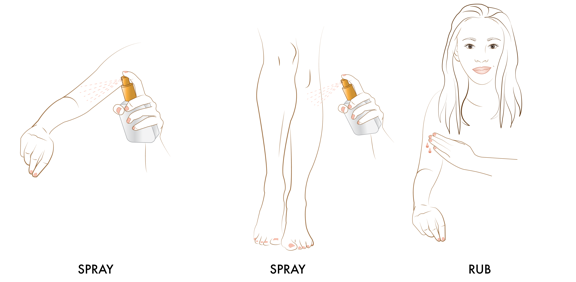 Awesomeness
Thank You and Araksya Karapetian for sharing amazing product.
LOVE LOVE LOVE!
I love this body polish and I am obsessed with the smell!!
Daily fave
I ordered this product as soon as in went in stock almost done with the bottle because some of it spiled since the packaging leaks everywhere. But the product itself has been amazing for my body I use it daily now mix it with my moisturizer too. Planning to repurchase and trying the face oil next . It has changed the way my skin feels .
Makes my legs look silky smooth
I live in the Northeast and have very dry air inside during the winter making my skin look flaky. A few sprays of this my legs look like it's summer.
I love it
The best oil I have evrr used, it absorbs quick and leave my skin moisture during the day