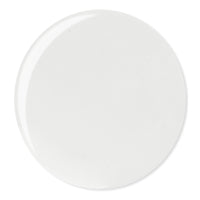 Glowette Kukui Oil Hydrating Body Oil
A lightweight body oil that helps bring out your skin's natural glow and protect it from environmental damage.
Absorbed easily for a silky feel
Helps moisturize dry skin
Soothe and smooth
Glowette's main ingredient — kukui nut oil — is harvested from the Hawaii state tree and is the ultimate for skin nourishment. The kukui nut can help with dryness, elasticity, and suppleness. With high concentrations of linoleic acid, alpha-linolenic acid, and essential fatty acids, this oil helps skin retain moisture.  
Glowette body oil also contains antioxidants — Vitamins A, C, and E — that help protect skin from free radicals found in our environment which can lead to fine lines. 
This body oil is absorbed into your skin quickly, leaving it feeling silky smooth and not greasy. This product makes even the dullest, driest skin radiant and healthy-looking.
Spray the oil on to the body, morning and evening after cleansing the body.
Caprylic/Capric Triglyceride, Coco-Caprylate, Coconut Alkanes, Coco-Caprylate/Caprate, Caprylyl Glycol, Tocopheryl Acetate (Vitamin E), Triethyl Citrate, Aleurites Moluccanus Seed (Kukui) Oil, Gamma-Undecalactone, Gamma-Nonalactone, Maltol, Vanillin, Tocopherol, Allyl Caproate, Coumarin, Gamma-Octalactone, Heliotropine, lsoamyl Acetate
Glowette Body Oil was created from Diana's search for a better, highly effective, and natural skincare product. While in Hawaii, she stumbled upon kukui nut oil at a local apothecary and applied the raw oil to her sunburned skin to relieve the pain of the burn and start the healing process. After thorough research, she developed Glowette Body Oil.

Hawaiians have been using kukui nut oil for centuries to keep their skin smooth, radiant, and supple. Traditionally, they bathe newborn babies in this magical oil as it protects them from sunburn, salty water, and skin drying.
HOW DIANA HYDRATES HER DULL SKIN
When it comes to hydrating my dry, sensitive skin, I like to use Glowette Body Oil. Kukui nut oil dries quickly and doesn't get all over my clothes. Plus, the scent makes me feel like I am on a tropical getaway. I think it's important to nurture my skin and help its elasticity. After I take a shower, I spray it on my legs and arms. Sometimes, people think I am wearing stockings, when it's really Glowette on my bare legs. I love that glow it gives me.